1. Sensitive fingerprint unlock: Your finger is the key, easy operation.
2. Material: Lock body is made of PC+ABS alloy plasic, shackle is high strength stainless steel. Antioxidant、UV proof and anti-theft.
3. Widely usage: Waterproof IP66, for both outdoor and indoor use.
4. Bold design: Smart appearance, mini size & quick response.
5. Battery: 200mAh lithium battery, battery recycling with Android charging port (5V).
6. Standby time is 11 months, normal daily use is 6 months.
7. Setting: The first one is administrator, who has permission to input,delete or factory reset.
8. Colours available: Red/Yellow/Green/Blue/Black (Tips: Red is regular in stock, others need custom-made)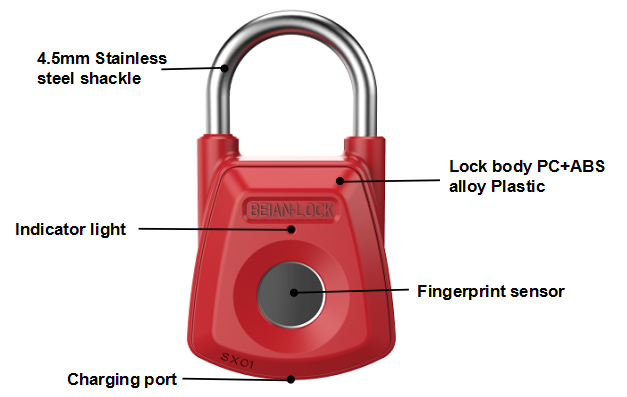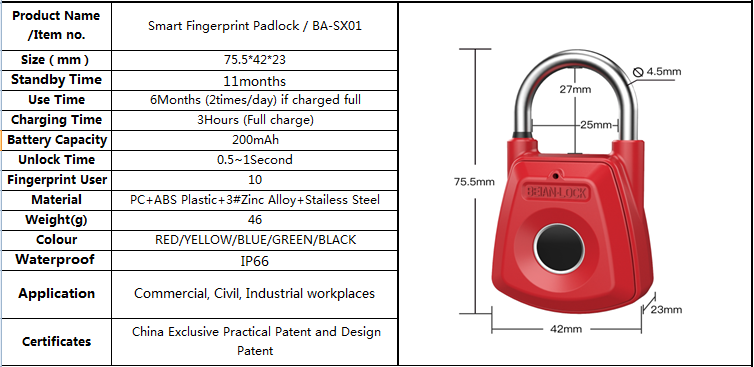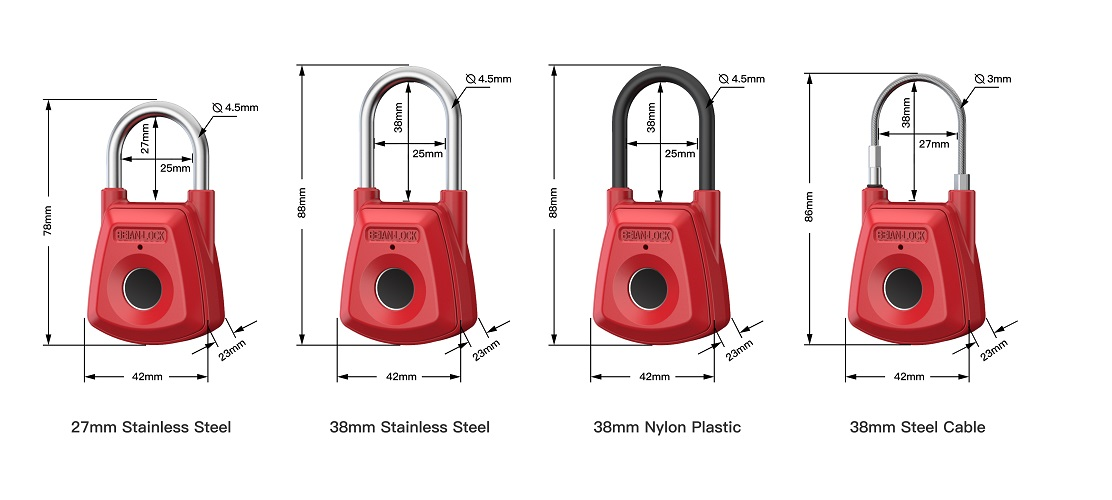 Colours available: Red/Yellow/Blue/Green/Black ( Tips:Red is regular in stock, others need custom-made.)