Description:

1. Using with IC Card Padlock (SC201).
2. Three sides with visible window, highly visual to view who is finished their work, no requiring a team should be finished their work at the same time.
3. With an aluminum alloy handle, easy to carry.
4. With 10 layers, each layer available for 1-3 IC cards.
5. Ten slots design for collecting IC cards and ensure the security of cards.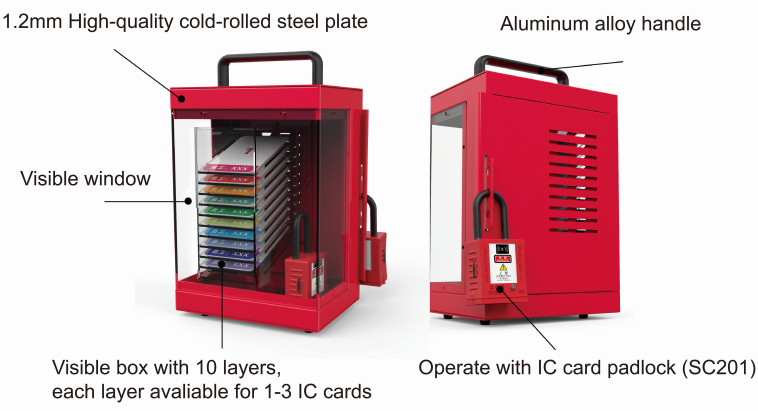 Concomitant with SC201