Description:
1.Made from rugged polypropylene PP and impact modified PA.
2.Extremely versatile - works on wide range of single-pole and internal trip multi-pole breakers.
3.Use thumb screw to clamp lockout securely onto switch toggle,then pull cover thumbscrew and lock in place.
4.Can lock with padlock shackle diameter up to 7mm.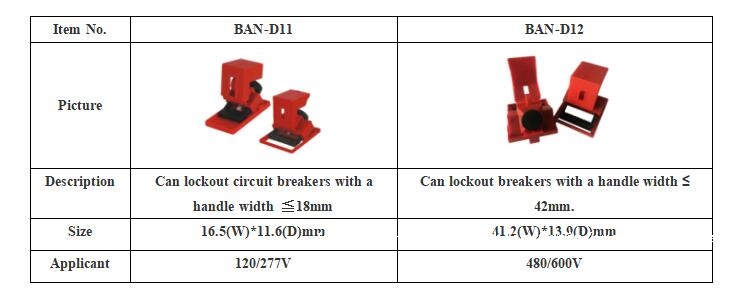 BAN-