Description:
1. These bicycle U-locks are easy to operate and are ideal for bicycles, skateboards, sports equipment, gates and fences, lawn mowers, tools, toolbox ladder scooters, carriages, mopeds, motorcycles and more.
2. Aluminum alloy anti-theft lock core: not easy to rust, not easy to be smashed, improve safety.
3. It can be recharged with the mobile phone and used in multiple functions.
4. Material: Zinc Alloy & Stainless Steel
5. Bold design: internal high-strength aluminum alloy lock body, wrapped with external silicone, safer to travel.
6. Unlock methods: Fingerprint unlock, password is used in emergency situation.
Specification: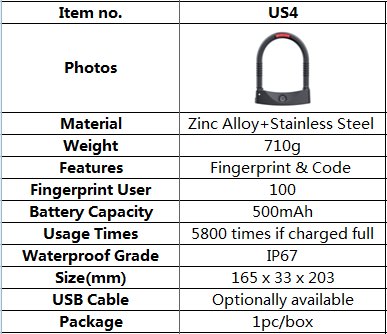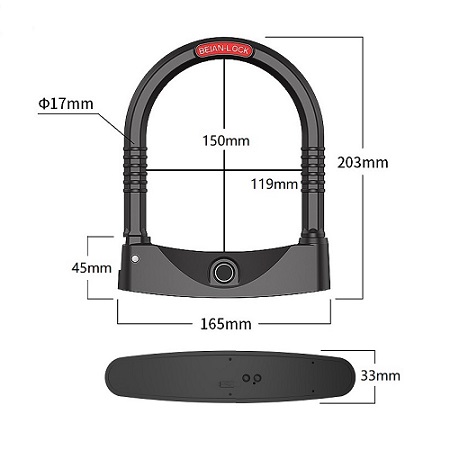 Lock Shackle available: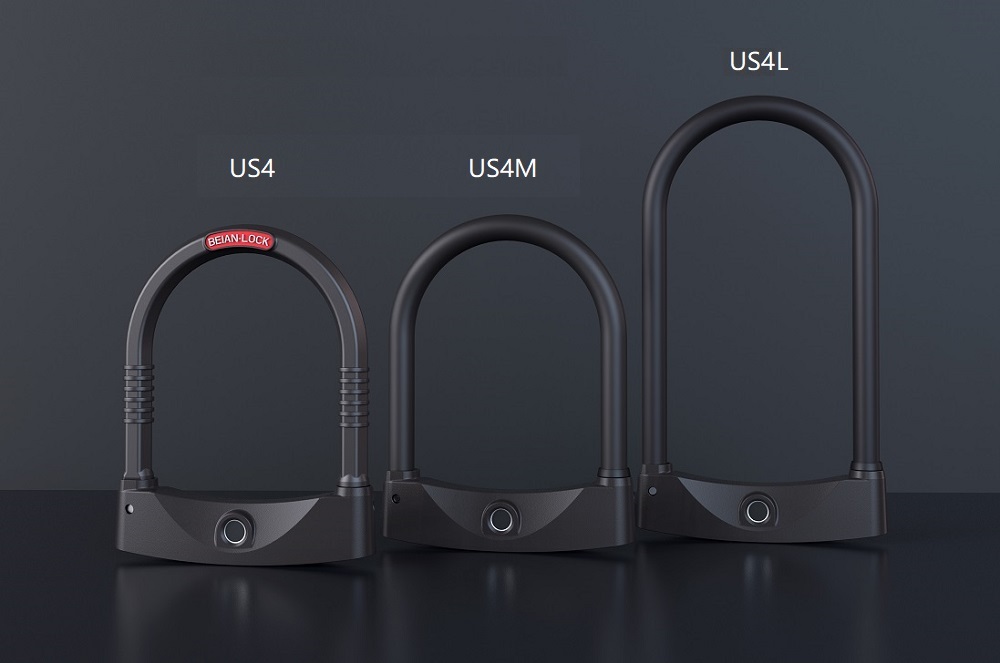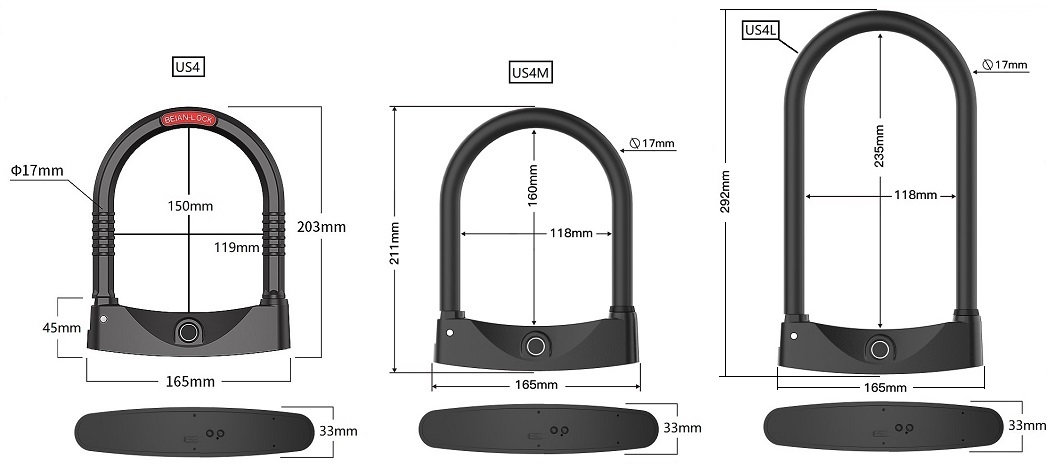 Application: