Description:

High visiblity lockout station for the storage of isolation locks etc. By locating a lockou station nearby the isolation points compells the workers to follow correct isolation procedures and use the equipment provided.
1. Made from PPC, the outer edge is marked with black & yellow chevrons for high visibility.
2. Easily fixed to the wall.
Contact us if you need customized boards as per your exact specification.
Lockout Station Hanging Board BAN-B08 Dimension: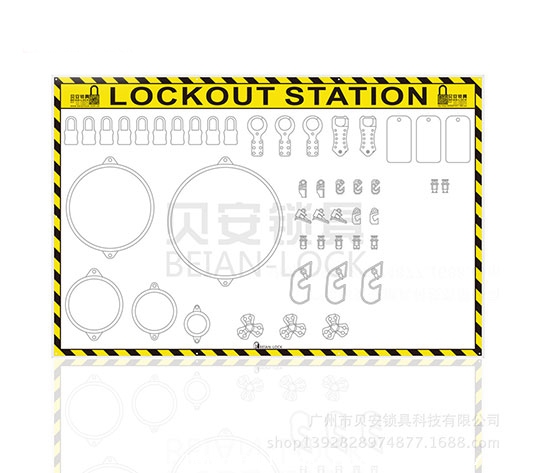 BAN-B08-7
Lockout Station Hanging Board BAN-B08 Detail:
Usage: